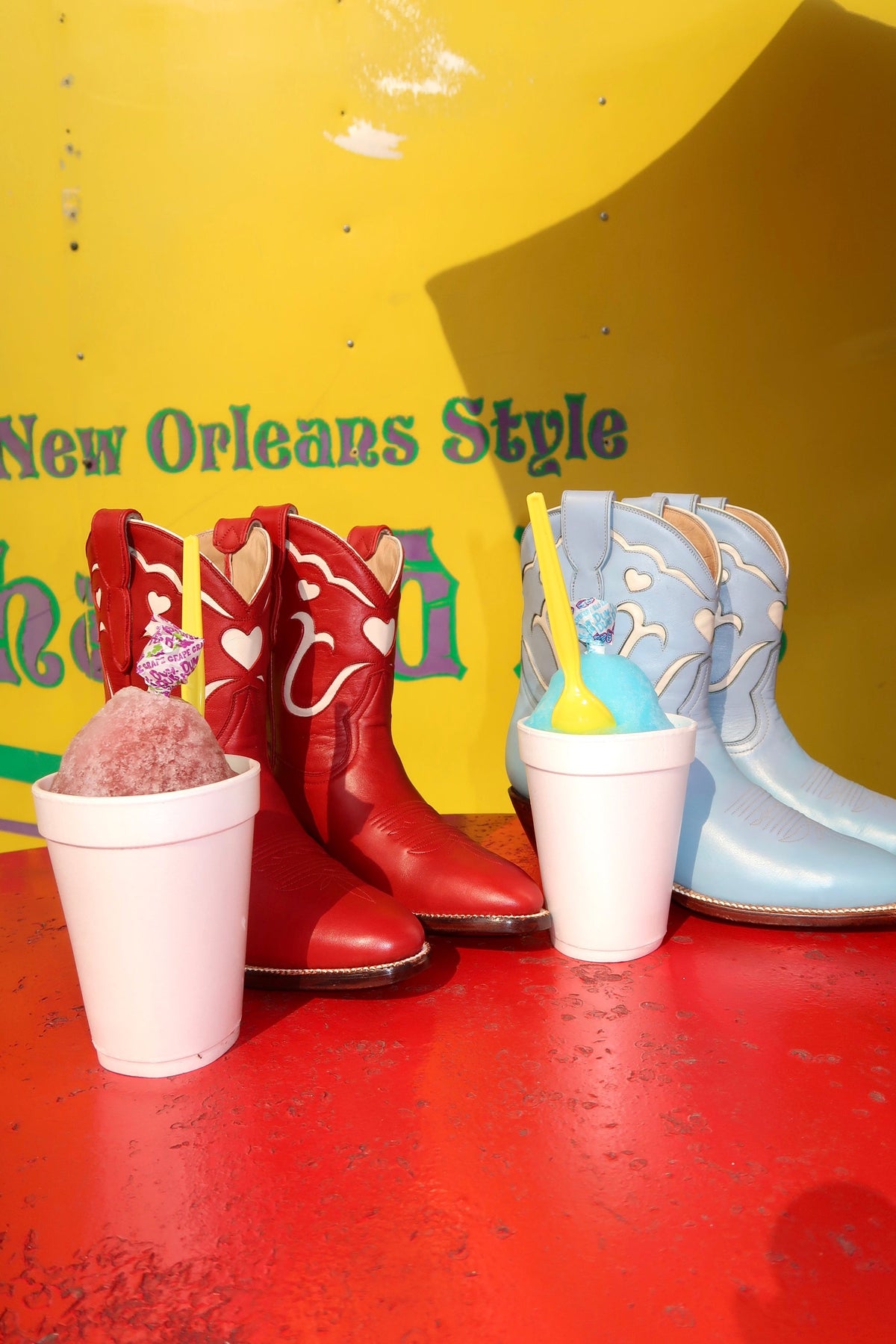 PACK YOUR BAGS, & DON'T FORGET YOUR BOOTS. 
Let's hit the road, because it's sweet Summer time. Dress to impress all while beating the heat in our two newest styles, The Aspen & The Carmel. Named after two of our favorite summer vacation stops, Aspen, Colorado and Carmel, California, you will find yourself embracing mountain or beach vibes with our boots in tow. Whether brunching with the girls or out for the night, we've got your go to summer looks covered complete with our newest styles. 
THE FIRST OF THEIR KIND
Introducing the first ever inlaid short boots, an exciting addition to our collection of limited edition styles. These boots mark a significant milestone for us, representing a departure from our traditional 17 inch inlaid styles and opening up all kinds of new possibilities. We always aim to set a new standard in women's cowboy boots, combining timeless Western aesthetics with a fresh and innovative twist.
Summer heat sometimes leaves us dreading to get dressed, but staying and looking cool begins with these easy to slip on shorties and classic Summer staples. 
Hot hues shine in brightest in Spring and Summer. These candy colored booties pair best with feminine looks and unique accessories! 
Chilly nights in Colorado?  No problem, we've got you. Throw on a denim jacket with a fun, fringe accent and let your boots do the talking. A good denim base is the perfect uniform year round!
This season we're loving organza everything. The light and airy material reminds us of the California ocean breeze. Pair with a bright linen set that can take you from day to night, The Carmel short boot & you're good to go!