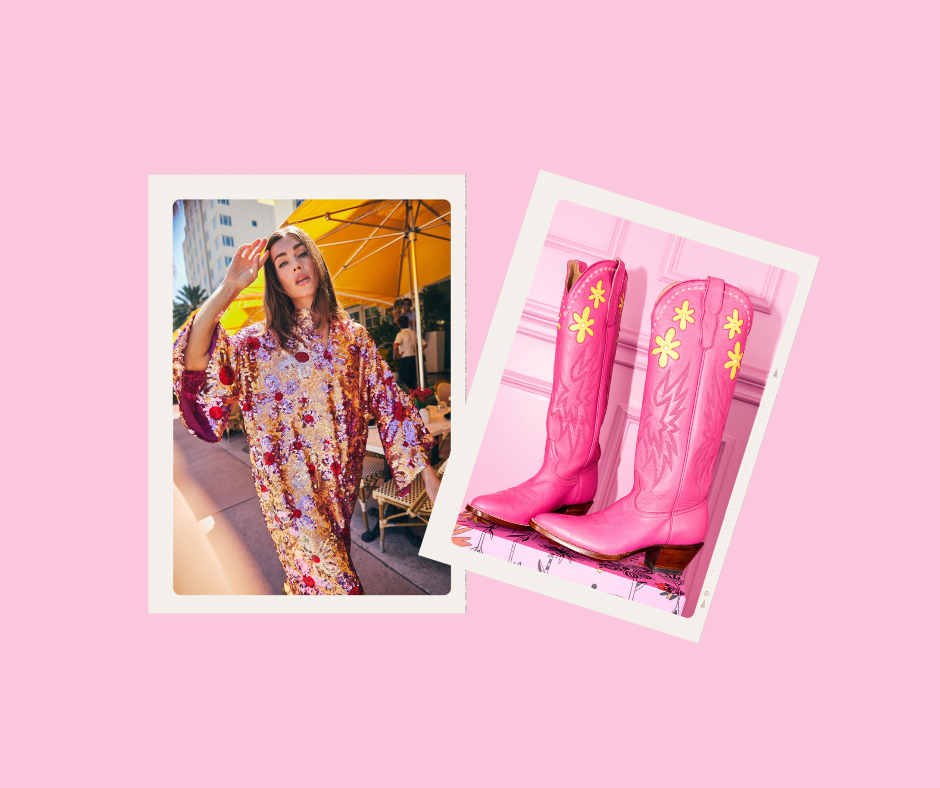 Introducing CITY Boots x La Vie Style House
FALL JUST GOT MORE FUN 
CITY Boots and La Vie Style House have teamed up for a one-of-a-kind collaboration that's got Music City buzzing with anticipation. It's all happening exclusively online and at La Vie's brand-new store in Nashville, and trust us, you won't want to miss it!
Picture this: your favorite La Vie styles, sequined, sleek & sophisticated, now paired with the timeless elegance of CITY Boots. It's a match made in fashion heaven, and we're here to share all of our favorite picks from their newest Fall '23 drop!
So, slip on your favorite pair of boots, and let's dive right into the stylish world of CITY Boots x La Vie Style House!
SPOTLIGHT ON THE JAMIE
Introducing "The Jamie," the short boot featured in our newest collaboration. Named after the always fashionable and amazing La Vie co-founder, Jamie Coulter, this boot is easy to slip on with just about any La Vie look! Take a look at some of our personal favorite pairings from the newest Fall drop.
SPOTLIGHT ON THE LINDSEY
ntroducing "The Lindsey," the 17-inch style available within this collection. Named after the ever-so-sophisticated Lindsey McLain, La Vie's other co-founder, this boot turns heads and makes a statement. We've carefully curated a few looks from the Fall collection that we think pair perfectly with this magenta stunner.