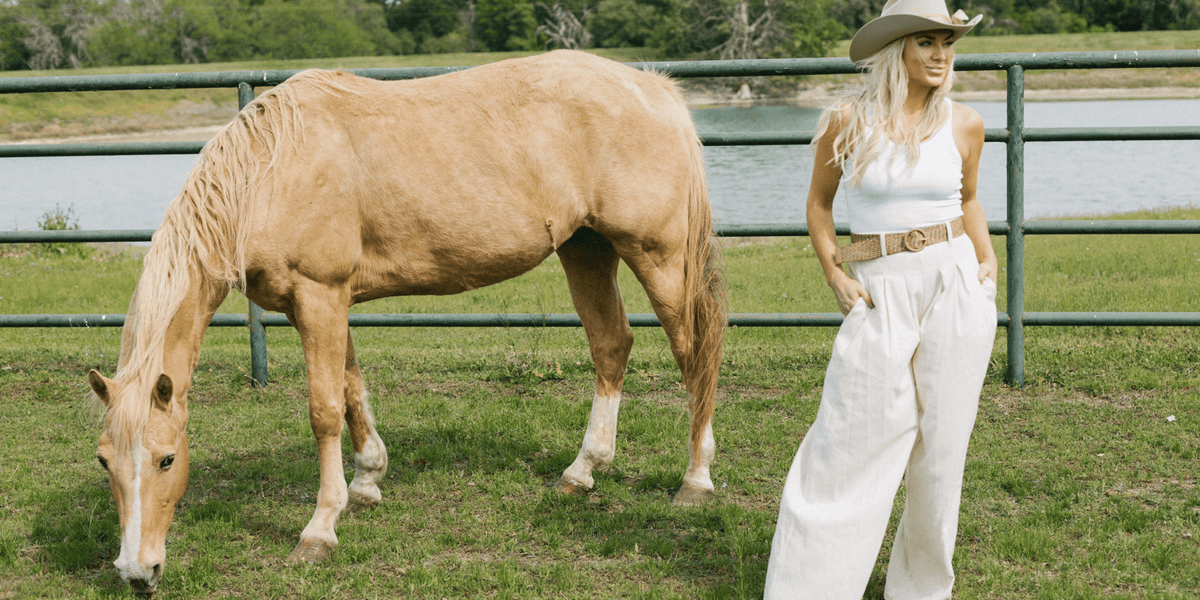 Coastal Cowgirl: CITY Boots Edition
Easy, Breezy, Cowgirl
Yup, you heard that right. The next big thing in summer fashion is something we have been doing for years. The easy pairing of a boot with a casual, capsule piece to give a western hint is the most effortlessly chic thing you can do these days. "Coastal Cowgirl '' is the look of the summer and it isn't going anywhere. Think of your favorite denim and an effortless top. Think Texas panhandle meets California coast. We are going with wide open spaces and a touch of Carmel casual vibes. It's modern day Yellowstone meets Blue Crush (if you know, you know). Living out our Beth Dutton and Kate Bosworth dreams in flowy dresses, green grass mixed in with a straw or silver belly felt hat. What more could a girl ask for especially when you add the perfect pair of boots! 
COASTAL COWGIRL: A SUMMER STYLE STATEMENT
Coastal Cowgirl is the summer statement you've been missing. Being able to mix a variety of pieces and make it your own look is what is so fun about this "on trend", but here to stay look. A simple formula incorporates your favorite denim and a top that isn't overpowering. We say, depending on occasion and comfort zone, you are opting for a simplistic poplin top, a puff sleeve for a bit more of a feminine dressy feel, or even a crochet/knit number. A great go-to that will take you from from day to night is a summer sundress. Whether it be a mini or a midi, let the dress and the boots do the talking and the walking. 
Clothing courtesy of Esther Penn Boutique Dallas, TX​​
SHOP THE LOOK
EXPRESS YOUR INNER COWGIRL
This trend has successfully branded cowgirl style as "cool" but to us, it's always been cool. Seeing it become a mainstream mentality, bringing this industry and lifestyle to the forefront is something special. Especially since CITY Boots seeks to make the cowboy boot a staple in every woman's wardrobe, blending generational ranching roots and city living. Now is the time to express your inner cowgirl and have fun with your look. If you are looking for some outfit inspo - look no further! We've got you covered. 
FIND YOUR COASTAL COWGIRL STYLE
Want more content like this delivered right to your inbox?
Join our newsletter list and get early access to all things CITY Boots.
MORE TO LOVE